Weddings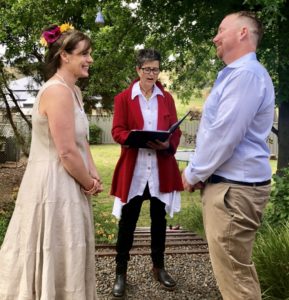 I am a Buddhist Chaplain and authorised Celebrant for the Federation of Australian Buddhist Councils.  I look forward to working with you collaboratively creating a ceremony which is deeply personal, and meaningful for you and your partner.
I am happy to work conventionally or as creatively as you wish.  I will be directed by what is important to you, including your values, wishes, and dreams!  I bring together all the legalities, including paperwork and guide you through this process.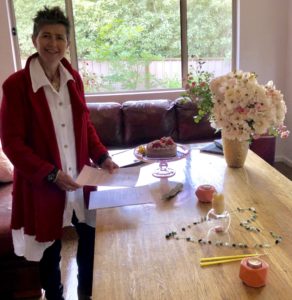 Testimonials
"Nic was kind, caring and professional; making a huge effort in the preparations for our wedding.  She helped us to prepare mentally and emotionally.  We would highly recommend Nic for any type of LIFE service"
Ella & Justin, Nov 2018
Funerals
When you or a loved one is dying, or has died, creating a meaningful tribute, ceremony or memorial  is a very personal affair.   As an independent funeral celebrant I work with you and your loved ones in creating a homage that is deeply personal, reflecting what is most important to you, and supporting you in the delivery of this occasion. This also involves where, when and how you would like to conduct your special event,  including a venue which is significant and meaningful to you.  For example, your home, a special outdoor place of significance, or a more tradition funeral home or chapel.
I am able to consult with you directly, assisting with all your needs regarding the ceremony, and / or in consultation with a funeral director of your choice.
I can advise and help navigate the options that are available, and help facilitate the services that will support your needs, according to your values, beliefs and wishes.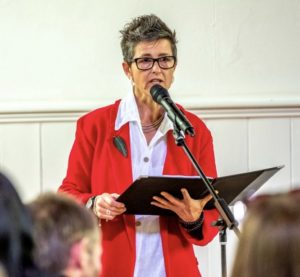 Testimonials
"Thank you very much for all the effort, energy and skillful expertise you put into Marg's funeral.  The service you developed was absolutely beautiful.  It has been an absolute pleasure working with you Nic"
Jan & Ralph – Nov 2017